Here piggy piggy.  That's a good boy.  You know what Winter wants.  Open up that fat wallet and present it to me for fucking.  It makes you squeeeal with delight.  So much so that when my hand gets tired from grabbing wads of cash from you, you kindly fork it all over without any problems.  That's how a real financial domination phone sex pig is supposed to act.  Give until it hurts, and then give some more.  And when it's all gone, well you just might as well hang up because I'm done.  You didn't think I was attracted to your loser ass, did you?  Bahahaha.  Hell no!  When you're broke you're no good to me.  Guess you better put in some extra hours so you can come and give me more.  Next time we'll play cyber rinsing and you can sit and watch your account balance dwindle to zero.  Mine will be racking up extra cash for me to enjoy.  It's so sweet how you work your ass off just to give it all to me.  I'm def not complaining.  All along the way, I'm fucking you for information and building a file against you.  If you should happen to step out of line, this financial domination goddess is going to squash you like a little pig beetle.  You're in this for the long haul piggy.  You can't wiggle your way out of my grip.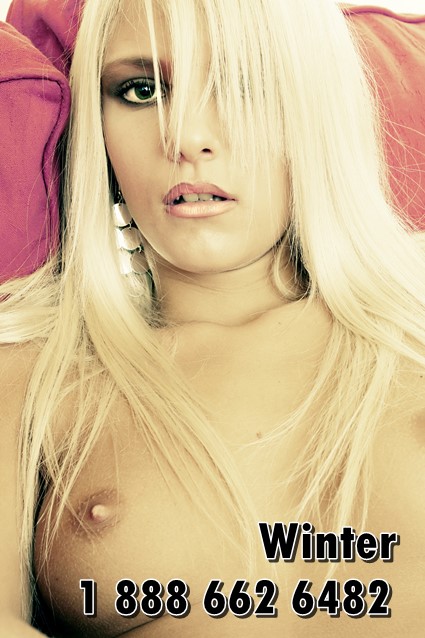 It doesn't have to be all that way.  You can just get lost in my beauty and my soothing voice demanding my tributes.  You'll be so mind fucked that you'll clear my wish list even when I'm not around to talk you into it.  You know that it's MY money anyway.  That's why you give it so freely.  I wonder if you're friends know that you're a financial domination addict.  They'd laugh their asses off at you, but I protect my piggies.  If that happens you just give them my number and challenge them to keep their accounts in the black.
Call 1-888-662-6482 and let Winter give you a financial domination phone sex rinsing like you've never imagined.
Yahoo:  whitehotwinter
AIM:  whitehottwinter