Ugh, you are such a little bitch!!! You're the perfect "victim" for a bratty domme phone sex call with me. You've always been a loser, haven't you? In school, none of the girls would ever go out with you. But even worse than that, they didn't even pay attention to you at all. You were basically invisible, and you still are. The only reason I even know you exist is because you're going to pay me to even talk to you. Because let's be honest, loser – I could walk by you on the street and not even notice you. You're THAT insignificant to a Princess like me.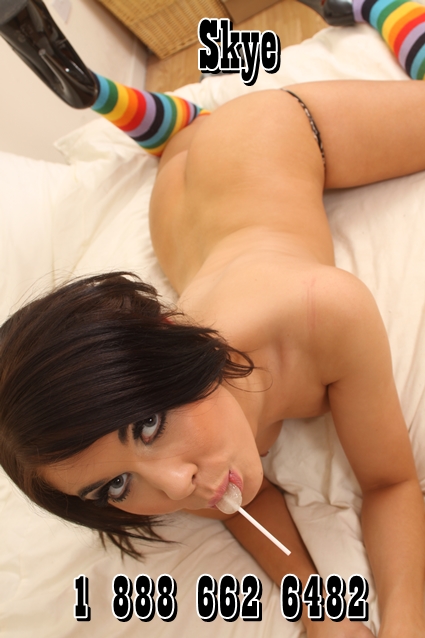 In addition to just being a general loser, you probably have a tiny dick, don't you? You shouldn't even try to deny it because we both know you're lying. But how small is it? If it's under 7 inches, it's too small. You won't be able to convince me of anything else if it's less than that. I don't care if it's 6.9 inches… it's still not big enough. And you know what I do to losers with small dicks? I eat them for breakfast, that's what. Haha. And you'll be sure to get a healthy dose of small penis humiliation, too.
I also love it when losers like you buy me presents. I hope you can afford something that is good enough for me, because I deserve the best. I won't accept anything less. I know some of you losers even get off on buying me things, so go ahead and do it. What in the world are you waiting for? Trust me when I say that you do not want to disappoint me.
Do you think you can handle this bratty domme phone sex Princess? Call me NOW at 1 888 662 6482 and ask to talk to Skye.
AIM: Sultry_skye
Yahoo: Sultryskye