All you pervy fuckers have got fuck all on your minds but getting in a dirty bird's knickers. No use putting up a fuss trying to say otherwise. All you dirty bastards know just which slutty little cunt makes for the best panty loads too when you want some nasty fucking panty fetish phone sex! Poppy's me name luvs and stuffing me knickers down your throat while I tell you how to wank it is me game. Well one of them anyway!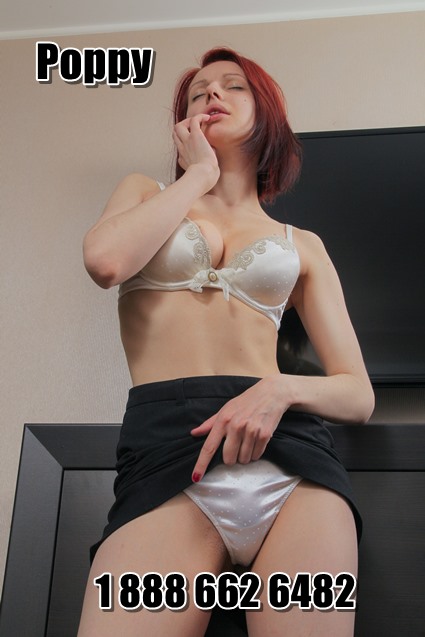 I do like knickers I do admit. Drawers and drawers full of them in me flat. Plus all the jizzed up nasty knickers that pile up in the laundry bin and make me whole place smell of sperm! Honest truth I fucking love it yeah. Sometimes I want to get down on my hands and knees and just bury me slut face in me own dirty thongs and bikinis and smell and lick all the old crusty cummings out of the lovely little things. You'd like that too wouldn't you luv? I'd fetch a pair to wrap round your nose and make you lick it for a taste too cuz I know how much you'd like it yeah?
But the best bloody part would be when you got to stroke that fucking bell-end of yours with warm knickers right off my bald wet twat innit? Wrap those fucking panties around your balls and up your fuckstick and really have a go at it luv. I want to see how big a cum you have in em. Or do you need to put em on like a real fucking pervy pussy man to drain those love-eggs yeah? Slide those knickers up your legs and rub that fucking excuse for a dick right through them till I get to see you paint them white.
That's what panty fetish phone sex is all about when you ring Poppy luv!
Skype: Poppy Tart
Twitter: @darklildeviant