Hey guys, I am Quinn and I am a cougar phone sex slut. For as long as I can remember, I have always been sexy as fuck. Men have given me a lot of attention for my looks and I, of course, ate it up with a spoon. Sure, I have used my hotness to get whatever I want. As a matter of fact, if I didn't turn heads I would get downright pissy. Things aren't any different now that I am older. I work very hard to make sure I am the epitome of smoking hot MILF — tan, gym, manicures, waxes, you name it.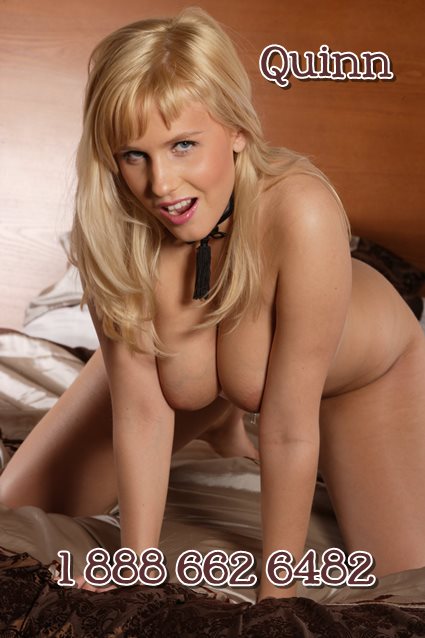 Now that I am considered a "cougar", you better believe that I try to live up to that word. I am a true wild cat predator out looking for prey. You know what I mean, those younger men with big cocks that stay hard for hours. I have developed a strong hunting game to get that prick that I need. And I well tell you what makes me very fuckable to younger men, it is not just my sexiness. But it is my no strings attached attitude to fucking. I don't want to go to dinner with them, or a movie or even meet their mamas. Nope, I just want to do some vigorous sport sucking and fucking until we are both exhausted. I am all about that dick and nothing else. Shit, isn't that what every horny guy is looking for? All you have to do is bang me like a whore and we will have the perfect relationship. I have so much more experience than chicks their own age too. I won't be freaked out if you want to try something different, a role play fantasy or fetish. I will do it with you and I would never leave you with a drop of cum left in your balls.
Call 1-888-662-6482 and ask for Quinn for cougar phone sex and I will show you how I only get better with age.
GMAIL: BustyCougarQuinn