As I'm sitting here now making up a list of items to shop for I can't help but think about one of my favorite diaper lover phone sex callers. I'm thinking about him because he has managed to do the impossible. Well maybe I shouldn't say it's impossible. But I do have to admit that he has managed to bring my shock value to a whole new level. It's very exciting to say the least. That is what triggered me to write a journal on this particular topic. And as I will not disclose anything about what he spoke to me about because some things I just feel like I need to keep to myself, I will say that I was inspired enough to want to tweet just a little something about him. I realized though that I will have to start a whole new account. With that being said I also can't wait to share my call experiences with all who love to tune into a edge of your seat kind of experience. Believe me when I say I know exactly how to share things without exposing a persons confidence in me. Because that is something very important. I bet some of you who love the abie, adult baby, diaper lover or ab/dl calls are wondering exactly what kind of list it is that i'm making aren't you? I'm making up a list of my favorite kinds of diapers to buy. Because not only do I love hearing your fantasies about wearing diapers I also love sharing my real life experiences with you. I suppose that is where I shock some of you. And it's what makes this adult baby so special to me. It's not just a fantasy. It's much more than that. I find myself very intrigued with all that he has shared with me. And as my list of items continues to grow I just love the kind of diapers that are humiliating and draw attention from others. There are so many out there to pick from. But some of my favorites are Bambino, Crinkiz, Dry Time, and RearZ Safari. And they have so many different types of prints as well. Way too many for me to get into here. And as some of you may like the more modern style like Depend, Attends, Healthdri, Prevail, and Tena just to name a few.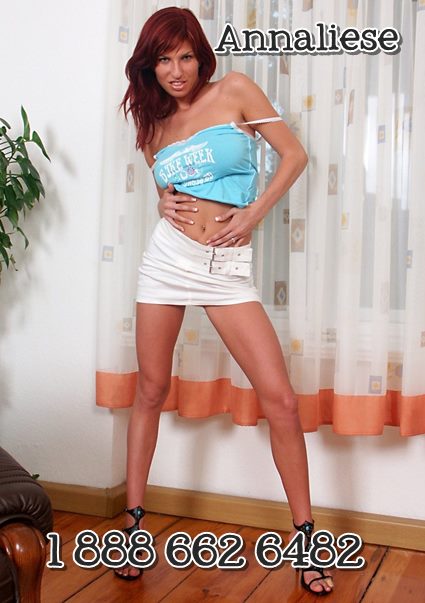 Sometimes I feel the need to bring my real life experience into the calls that we share together. Some like mild diaper lover phone sex experiences, some like extreme while others fall somewhere in between. I have to honestly say though when I think about the humiliation aspect of it all I truly do enjoy treating adult babies just like what they are. I believe in speaking to them as if they were a baby, taking them shopping for diapers as well. I also love to change them and bathe them when they have filled their diapers to the fullest capacity. This mommy does not believe in wasting a good diaper. And it doesn't matter if we are in the privacy of my own home, with others, or out in the public I always expect an adult baby to know their place. And I also have a full variety of onesies, rompers, or even the very humiliating style dress with ruffles that exposes the diaper for all to see. It's extra humiliating while shopping. Because while buying things like bottles, rattlers, pacifiers, head bonets or other baby toys the check out lady always looks with an expression on her face like "who is this for?" And if I decide to announce to her and everyone else standing in line and say "oh that's for my adult baby here. He was running out of items so it was time to stock up again." Just imagine being with me and what that experience would be like! My adult babies always get so excited when I give them a bath. And it doesn't matter if i'm being a loving mommy, naughty, or strict and stern. They always seem to get an erection for me. Especially when laying them out on my changing table and rubbing their penises down with rash cream, baby oil and powder. These soft experienced hands know just how to excite and where and how to touch. It's never that long until I hear the words "can you please play with my pee pee mommy?" I always dress in a way that shows off these sexy long legs and suckable big breasts too. And I usually say "well that depends if you are a good boy for me." Good boys get rewarded and bad boys get punished. I'm no stranger to the paddle or leather belt. Or whatever else I can find to spank their bare asses for not knowing their place. Punishments usually consist of time outs, sitting on the couch with no toys and no distractions, or going to bed with no play time nor cartoon tv time. And those bottles are always filled up with juice or milk or whatever I see fit.
Some's faces must turn so red when I see them getting excited too. Stepping out of line thinking that they wont be punished, or humiliated. Especially if they question why on earth am I putting them in a diaper! And my answer usually will be "Well if you go around peeing up your underpants then what do expect is going to happen! If you had more control over your bladder then maybe I wouldn't need to diaper you like a baby!" Deep down they love every second though. Even with all the degrading and humiliation that comes along with it. With me it's a diaper lover phone sex experience to never forget. I have a feeling too that some after sharing their fantasies and experiences with me that they may snuggle up with their favorite teddy bear while sucking on their thumb or favorite paci and hump their favorite diaper. They can't help but make a cummie mess in their diadey while thinking about what it's truly like to have me as their nanny or whatever kind of thoughts that flood their mind. And then they fall fast asleep with a smile and thoughts of me on their mind….
Call me at 1 888 662 6482 and ask for Annaliese for diaper lover phone sex
SinfulAnnaliese@gmail.com
Skype Messenger: SinfulAnnaliese
Google Hangouts Messenger: SinfulAnnaliese@gmail.com