On this wonderful Monday afternoon I want to make you moan! Yes time for me to slip into something a bit more interesting so that I can indulge in some pegging phone sex fun.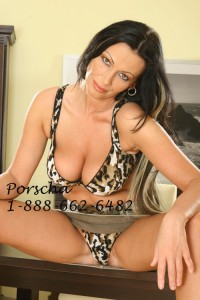 Yes thats right I will be sliding my legs through that wonderful harness attached to my 8″ cock and fucking your ass for a change. Did you assume I would be putting on some sexy lingerie and letting you worship my ass or something?
Well we could do that as well but I am really in the mood for an ass fucking fantasy yours not mine. There is nothing quite like the feel of that 8 inch cock strapped to my hips. Feeling it bounce as I walk. You know it too for when I am around you with it you suddenly feel the sexual energy in the room shift. I become the one fully in control of everything. Commanding you to drop to your knees. Telling you to stroke my shaft.
Suck it even.
Must say watching your lips quiver as you go to suck my 8 inches of hard cock does excite me. Can tell it excites you too. For there is no hiding your arousal. A hot sexy MILF with a strap on attached to her hips is your ultimate sexual fantasy isnt it?
Well time to indulge in that sexual fantasy and call this hot MILF for some pegging phone sex. I know I am more than ready to get you to moan and moan loud with each thrust of my wonderful strap on cock.
You can reach me by calling 1-888-662-6482 just ask for Porscha. Oh and I do have a wide variety of cock sizes to attached to my strap on harness if your a season veteran ass fucker.