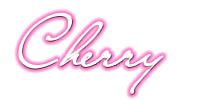 Want something sweet and tasty? Young and juicy? Mmmmm....Want me? I know you do and thats okay because chances are I want you too! I'm Cherry (yup, thats my real name so dont laugh okay!!!) and I just turned 19. Im very naughty, ask anyone I know...they will tell you! I live with a much older man. Hes my sweet sugar daddy and Im his nasty little princess. He loves what a total slut I am! Im just so fucking horny that I wear him out daily and need more.....

Lucky for me, I discovered phone fucking! Its just so hot!!! I can talk to you about my fantasies and yours, I rub my little pussy and make myself and you cum again and again, I can play with all my toys (yes I have lots hehehe) and have so much fun. When I hear that ring ring ring just the anticipation starts to get me turned on and wet.
What am I into you probably want to know. Well, lots of things really! submission...anal...group sex...69ing / oral...bisexuality...forced sex / rape...extreme kink and taboo...daddys girl...no limits coed...romance...school girl...toy play...mutual masturbation...virgin deflowering...family fun...and much more.
What am I not into? Negative, stupid and judgemental people. Im a happy fun type of girl who loves to have a good time and laugh and flirt and play! Also I definatly dont have enough experience to be a domme, but I can reccomend some great ones and hopefully you'll invite me to play too hehehe....
One of my favorite fantasies goes something like this..............
I'm on my way home at night, I left a party early and decide to just walk. Of course Im wearing sexy heels and short little skirt and a cute tiny top so I have attracted some attention but none from a van that I swear I see drive by 3 times......Then a 4th, only it does not keep driving. It stops and the door opens and a huge guy in all black jumps out and grabs me and drags me to the back of the van. I fight and squirm but I cant get away, and he just laughs and feels my tits and tells me Im going to get exactly what Im looking for and tosses me into the back and slams the door. There are 2 other huge guys in the back and they start to tear off my clothes and see that I'm not wearing a bra or panties. Im so scared as I feel the van start to move again I just squeeze my eyes shut but then I feel a hard cock agaisnt my ass and another hard cock smacking my lips and Im not scaredat all as I grind my ass backwards against one cock and open my mouth for a taste of the other....Im only dripping wet and hungry for dick. Then I hear "hold on fucktoy, theres 2 more cocks you have to please".......................*wanna hear more???* Call me!!!