Yay it's back to school time and you know what that means!! It's time for some super hot school girl phone sex fantasies. I know you have just as many of those fantasies as I do. Especially if you're a teacher or professor. You want so badly to bend one of those hotties in your class over your desk and just pound the shit out of her, don't you? And you  might get to with me, but boy is it going to cost you.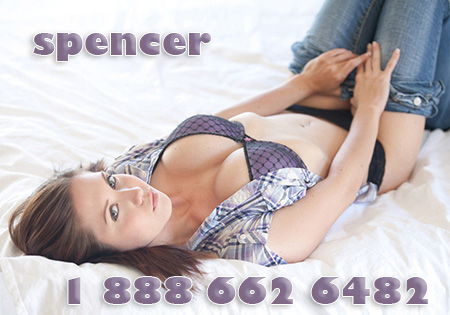 I always see the teachers staring at me so I always dress very inappropriately. I mean, if they are going to stare, I need to be a dirty slut and give them something more to look at. Sometimes I wear tiny, sexy panties. And sometimes I don't wear any panties at all. It just depends on how devious I am feeling on any given day. I also like to surprise you. I mean, the look on your face when you look up my skirt and expect me to be wearing panties and you see that I'm not is totally priceless. It always trips you up and then it's like you can't even speak for the rest of the class. I am not even a little bit sorry about that. I mean, you are a professional. You should be able to do your job teaching us no matter what the circumstances. But you can't, because you're weak.
Like I said, it will cost you if you want to fuck me. Not only will you need to give me a good grade in exchange for me doing no class work, but you'll also need to buy me presents. I don't know what I want just yet, but as soon as I figure it out, I'll be sure to let you know.
Call me for school girl phone sex at 1 888 662 6482 and ask to talk to Spencer!