Come on, baby. You know you're small cock isn't enough to fully fill me up. That's why I need cuckold phone sex. You'll never be man enough to fill up my cunt and turn me into a cum craving slut. The only way to salvage your situation as a pathetic failure of a man, is to accept the fact that I'm going to need to fuck hotter, younger, well-endowed men to feel satisfied.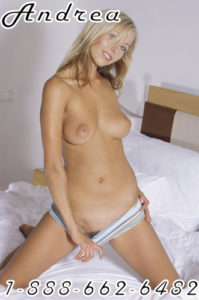 You understand that you're basically my SPH cuckold phone sex corner boy now, right? *chuckle* So stand in the corner and stroke your small to medium sized cock while you watch a stronger, sexier, man with a bigger cock put his mitts all over me. Groping and grabbing wherever he pleases. Listen to moans you've never heard escape my lips before. That's the sound of real pleasure and excitement, baby dick.
I even enjoy thunderous choc-o-cock. Delicious. Cuckold phone sex with big black cock means I'll never want to fuck you ever again. It's addicting. I love when my new lovers humiliate you just as much as I do, but you won't be able to keep your eyes off what I'm willing to do for him. Or what I'm willing to let him do to me. Keep stroking while he squeezes that dark chocolate cock deep inside my wet pussy. I can't even express how excited I am to finally have a real man inside of me. You a little white wimp that's no longer needed except to pay for my dates with other men.
I'll even have you take me on a shopping spree to buy a brand new outfit for the occasion. Cuckold phone sex with humiliation and monster cocks is always a good time to me. I'm confident you'll have a blast, too. I mean, at least you can't to wank off in the corner while I get pounded relentlessly.
If you already possess a huge cock, we can even do a reverse cuckolding situation where you're the man I'm cheating on my small cocked boyfriend. Call me to give me the deep dicking I deserve! One way or the other. 😉
Kisses
'Drea