Delilah is my name. One of the most well known temptresses of the Bible, and baby, you can bet your sweet ass I do my best to live up to that name. When you call me for religious blasphemy phone sex, you're going to get a truly evil bitch of a witch. I will enchant you and get you hooked on my personal brand of sin, and before you know it you won't be able to stop yourself from calling me when you need a little help finding your way into the sweet temptation of the darkness.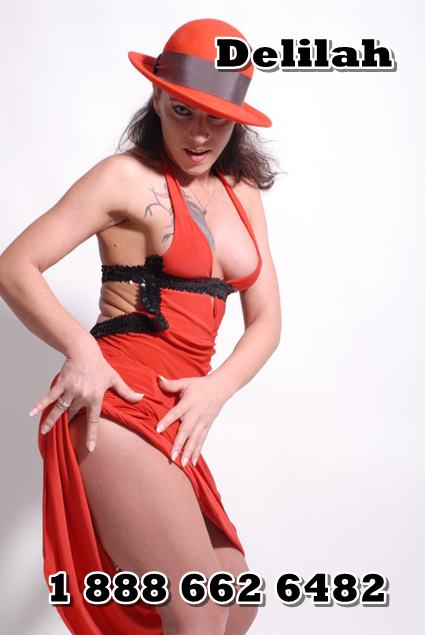 Take my hand and join me in the darkness. Trust me – it's safe and warm. I promise that you'll enjoy every minute of it. "Sin" – it's a beautiful word, isn't it? If you're into religious blasphemy phone sex, then that one word by itself should get you excited, long before I even utter my first devilish "Fuck Christ" in your ear. Once we start talking, that Holy Bible of yours is fucked. We will pull that bitch apart, figuratively and literally, discussing the disgusting hypocrisies within while we rip the pages out and desecrate them in as many blasphemous ways as we can come up with.
We will pray together to Satan, Lilith, and maybe even Jezebel if we're feeling extra naughty. We'll mix that with a healthy dose of cursing God and the church, and by the end of our religious blasphemy phone sex call, you may very well find yourself praying to ME. Trust me, sweet sinner – it happens. Some callers speak in tongues for Satan and for me, others suck cock while I listen, spreading sin in the name of evil, but no matter what way we go about blaspheming, I promise on a stack of desecrated Bibles that you are going to hang up with a smile on your face and a sinful smirk in your soul.
Go ahead. You know you want to. Just do it now. Pick up that phone, dial 1 888 662 6482 and tell the dispatcher that you need to be tempted into religious blasphemy phone sex by Temptress Delilah!