I know that you are probably used to me being a brat, but every now and then a brat like me really needs to be put in her place by a real man. Not a loser. If you're a loser and you're reading this, do NOT call me for submissive phone sex.I have a pretty good sense of whether or not you're a loser just by the sound of your voice, so I would not recommend trying to "trick" me.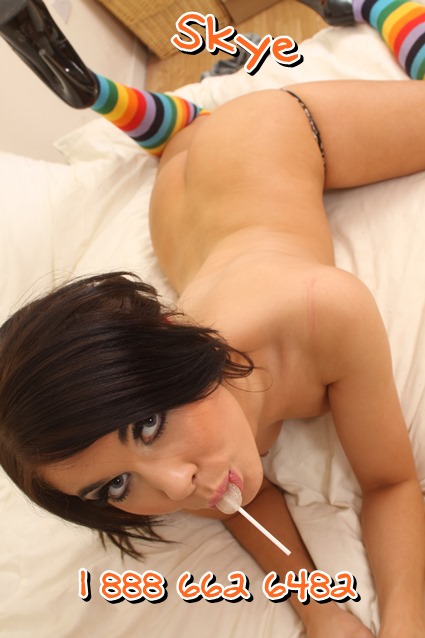 I used to think that I could control any man, but I was proven very wrong. I was seeing this guy who I THOUGHT I had wrapped around my finger. He treated me like a princess, so I just thought that meant that he recognized the fact that I was the one who "wore the pants" in the relationship. Boy was I wrong. One night I was feeling extra demanding and I told him that I didn't want to fuck him, but I wanted him to just go down on me so I could cum and go to sleep. When he said no to me, I was shocked. At first, I didn't take no for an answer and I told him to fucking get down on his knees between my legs and lick me. Not only did he not do that, but he sat down on the edge of the bed, grabbed me and threw me over his knee. He pulled my pajama pants down and gave me the hardest spanking I have ever had in my life. At first, I protested. But then I realized that my pussy was throbbing and wet.
Do you think you're the kind of man who can put me in my place? Call me for submissive phone sex at 1 888 662 6482 and ask for Skye.
AIM: sultry_skye
Yahoo: sultryskye