Sissies are some of my favorites. You're all so fun, and I love creating your sissy phone sex outfits and giving you your sissy names. I love having my sissy boys dress up for me so that I can take advantage of them in the best ways possible. Why does this entertain me? Because I have a big, black 12-inch strap on ready for you, to teach you what it means to be a sissy slut.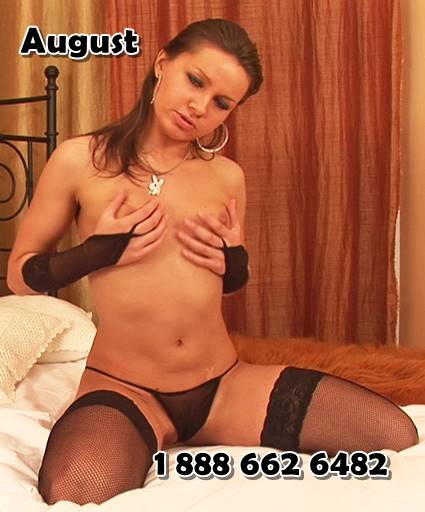 You got all dressed up for me – red and black lingerie, panties, thigh-high stockings and so much more. You even did your hair and your make-up. What a good little sissy you are. Are you going to put on a little dance show for me? Strip a little so your little clitty is exposed, along with that tight little ass hole that I can't wait to fuck.
Good girl! Now, lay on your back and rub that little sissy clit for me. I love a good slut – it's so much more fun when you listen. But I've got more in store for you. Climbing up near your head, I tell you to suck on this BBC for me; lube it up before I fuck you. A good girl has to put in some work before she gets a reward.
Slowly, I make my way back down and slide into your tight little ass – you moan and I am already satisfied. You're going to be fun to play with. Rub your clitty – that's right. Good. I start going faster and harder, which makes you moan out my name…."Ohhhhhhh August!" Once again, I'm satisfied.
Going harder and faster, I see that you're close to cumming. But you know better, don't you? Miss August is supposed to give you permission first. You can cum – but cum in your hand. I have plans for you. The second I give you permission, you explode and like the good little sissy you are, you make sure to collect most of it into your palm.
I pull out and tell you to get on your knees. Rub that cum all over this big cock. Now suck it off. Taste your juices, and where I have just been. Good girl. This is how you should act for your mistress.
Until next time. Call me at 1 888 662 6482 and ask for August for sissy phone sex.