I get along with most people.  Southern girls are brought up that way.  But there are just some of you assholes that I don't like AT ALL.  I'm all about confidence in a man, and your meek petty bullshit is too much for me to stomach.  Guys like you will be treated to a scathing round of humiliation phone sex.  You're welcome, sugar.  It's what you deserve.  Honestly, if a man ain't got big balls, and I mean BIG, then I can't really be bothered.  You'll never stand a chance with me, so you take what you can get.  Some insults.  Some downright embarrassing assignments.  All just to make me giggle.  Yeah, guys get addicted to the giggle, so they're willing to go further just to hear it.  Bonus points when you make me spit out my drink.  Of course, the bonus is to do something even more outlandishly humiliating.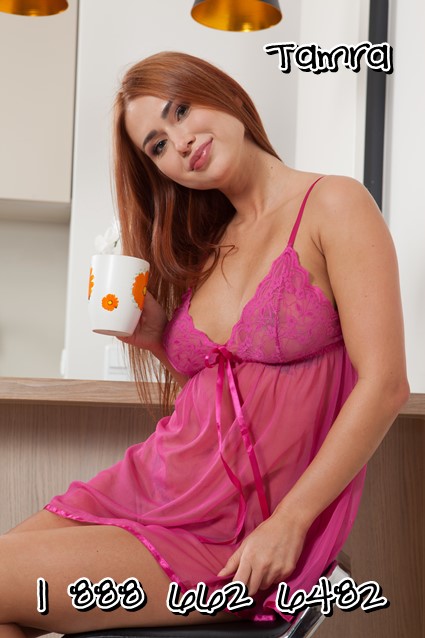 I'll make you sing, tell me jokes, masturbate in front of your window for everyone to see, eat your own cum, hell I could go on and on.  But I like it better when it's a surprise.  When your knees are knocking because you're not sure what humiliation phone sex task I'll assign to you.  I'm always looking for new things, too, because you can only laugh so hard at a video of a grown ass man dancing around in frilly socks with a pretty pink bow tied on his dick.  Ya know?  Maybe you're thinking, hell no!  I'll never do that shit!  Really?  Wanna put money on it?  I bet you ten minutes in you'll be puddin' in my hands, doing whatever the fuck I tell you to.
You don't have to take my word for it, though.  Call me at 1-888-662-6482 and let's see how well you do on a humiliation phone sex call.  Triple dog dare ya!
AIM and Yahoo: vixentamra