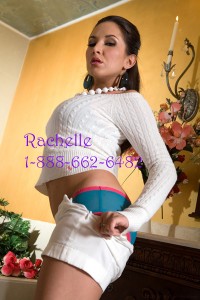 HiYa its Rachelle! Most of you know that I have a bit of a thing for sissy boys. Well I guess its not a thing. Its not like I am about to stand from the roof top and yell how great you guys are. More a love keeping sissy boys around me for entertainment cause you guys just know how to make me smile and all around laugh. Your always up for humiliating yourself on a sissy phone sex call.
Dont act all I would never humiliate myself on a call, bull shit. Cause the last 3 club dress wearing sissies were on their knees hoping to hear me laugh at how pathetic they could get during their sissy phone sex call. Which ranged from fucking their panty covered ass with a big old dildo all the way to some public humiliation.
Now I will say that I am not some hard core domme type phone sex girl. Never been that way. In fact, I am really sweet by nature but I do love a really good laugh at a sissies expense. There is something so fun about humiliating you guys. Giggling and laughing over what you have done and well that shock and awe over what I am about to make you do.
Just cause I am not that hard core girl doesnt mean I dont know how to have fun. I am all about making sure you get your panties in a good, twisted knot around that very excited clitty. All over teasing your pussy hole too.
So who is dressed up for the weekend?
I know a few of you went out and picked up something special for the weekend.
Call  1-888-662-6482 just asking for Rachelle