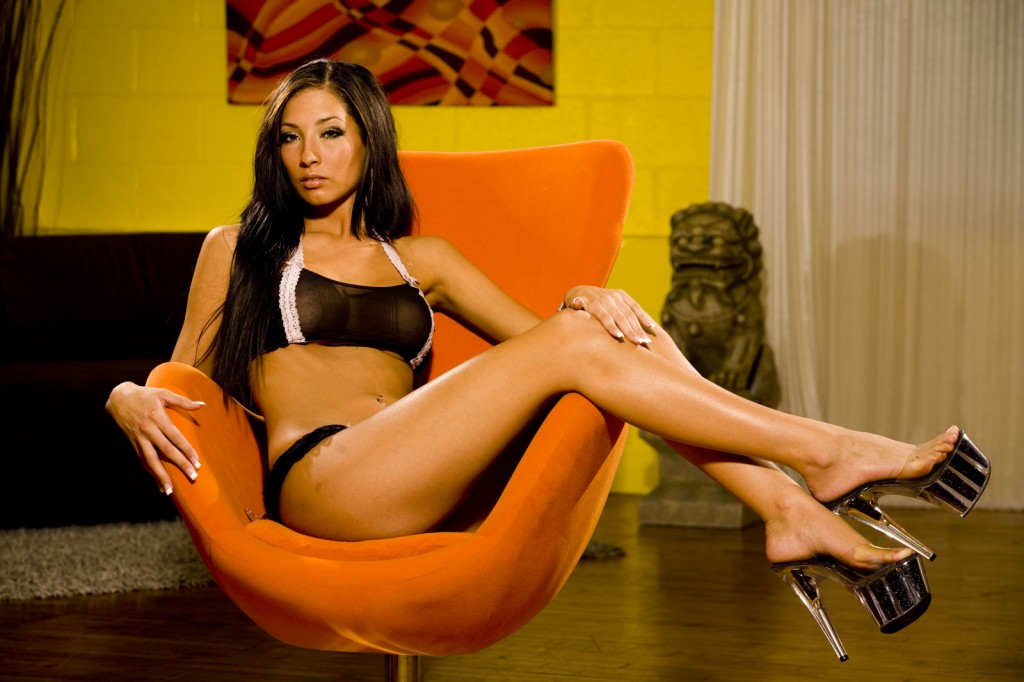 Hello, my dears. I hope there are some leg fetish slaves here tonight. It'd be most disappointing to me if there were not.
I would love to have a slave or three who wanted to worship their Asian Mistress's long, luxurious legs. You would start at my feet, of course, and then slowly work your way up my long legs.
Naturally, you'd be stroking your cock while you showered Lady London with leg worship. I'm sure I'll get quite a kick out of watching you do that. Silly little slave boy, always wanting to tug at that tiny, tiny thing you call a cock. *Laughs*
I might enjoy it so much that I decide you need a little instruction in the hows and whys and wherefores of jerking off. A little guided masturbation never hurt anyone. Wouldn't you agree?
Now, I know you're dying to be on your knees at my feet, worshipping my glorious legs. So what are you waiting for? Pick up your phone and call your phone sex Mistress, Lady London, for the very best cheap phone sex you'll ever have in all your poor, pitiful little life.
1-888-662-6482