I see you staring at my sexy legs while I'm sitting across the bar from you. You're just like the guys who call me for stocking fetish phone sex. I'm not mad about it all, in fact I wear stockings and pantyhose not only for my pleasure, but because of guys like you. My fetish for stockings and all things soft and silky is only overshadowed by your intense fetishes. Do you like wearing them or do you just get off seeing me in those sheer nylons? Maybe you're like my old neighbor who would steal not only my panties, but my pantyhose and tights.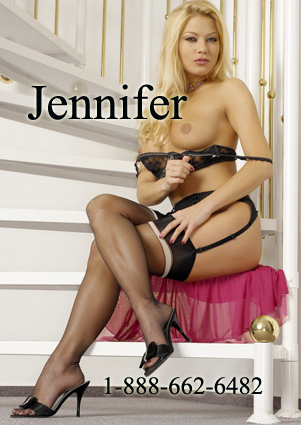 Feet and Stocking Worship
After a night out I slip off my shoes and lay my stocking covered legs on your lap. Go ahead and massage my feet and stroke my silky legs. I might have to reach over and pull out your cock so you can feel the sensation of my soft nylons rubbing against you. Perhaps in your fantasy you're on your knees kissing and licking and pampering my sexy feet. Be gentle, I am quite ticklish. However you do it, my hosiery covered legs deserve to be worshiped by a guy just like you.
Stocking tease
I love to tease you while I'm wearing pantyhose, my pussy encased in the nylon, so close yet so far. Grinding my ass against your cock, feeling the heat and the wet from my dripping pussy on your cock. You want to fuck me so desperately but all I do is tease you. You know what would be hot? If I made you cum all over my pantyhose covered ass before you even got to fuck me. And if you think that's hot, think about you in a pantyhose too, covering your cock, holding you nice and tight while I tease you until you are begging for release. Fuck, I do love men in stockings and pantyhose.
For pantyhose and stocking fetish phone sex, call Jennifer 1-888-662-6482