Let me paint a picture for you. The people in your life might suck and women may reject you. You are feeling lonely, you just need someone to talk to that isn't someone with a dick. The bar scene is totally dull and you don't feel like spending the night at a club. You just want to talk to a woman that will listen to you and can understand where you are coming from. Maybe you want to talk about things other people will judge you for and you can't stand that thought of someone being offended. You just want to have an unfiltered conversation with someone that will listen and not judge you. This is where I come in with GFE phone sex!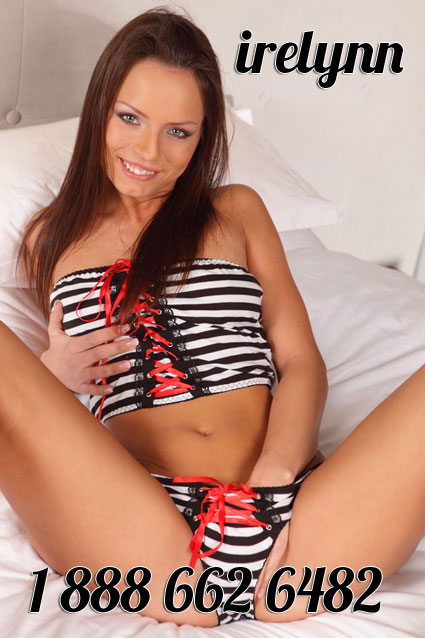 With GFE phone sex, I can be your phone girlfriend, talking about whatever is on your mind. Could we phone fuck? Sure, but we don't have to. We could talk about any topic you like, you can vent about family, friends, or the world in general. I will just take a back seat and listen to what you have to say. If you want my input, I can give it. If you are having trouble with women in real life, maybe you want my advice. There are an array of different things we could discuss and we don't have to talk about sex if that is what you desire. I'm flexible, I am capable of having any conversation you want!
One of the best parts is you could ring me, we could talk, and you don't have to talk to me again. That is the beauty of calling me, if you want anonymity or you don't want to be bothered, I won't try to track you down. Unless you want me to. -Wink- I will care for you like a girlfriend would if you like. So give me, Irelynn, a call sometime at 1 888 662 6482 for a GFE phone sex time or just someone to talk to. I can't wait to hear from you! You may email me at Brattyirelynn@aol.com or follow me on Twitter @IrelynnIs!