OMG!! I love that outfit on you! It really suits you… That spaghetti strap tank top really compliments those big strong muscles of yours! That little mini-skirt really emphasizes your shapely legs! Are you ready to put them to work?! Let's go! OMFG, you are gorgeous! And to think, that I helped make you that way. You know you already really wanted to see what you looked like as a woman, right? I mean, you probably already knew that, but you wanted another person's opinion about it! Well, you are such a rockin' bitch and I bet you wanna try to go out on a date with one of my girlfriends. Oh, no? Oh, right… What you want is to flex those feminine skills of yours for the guys, right, right, right! Well with cross dressing phone sex with me, you will never go wrong! He he he!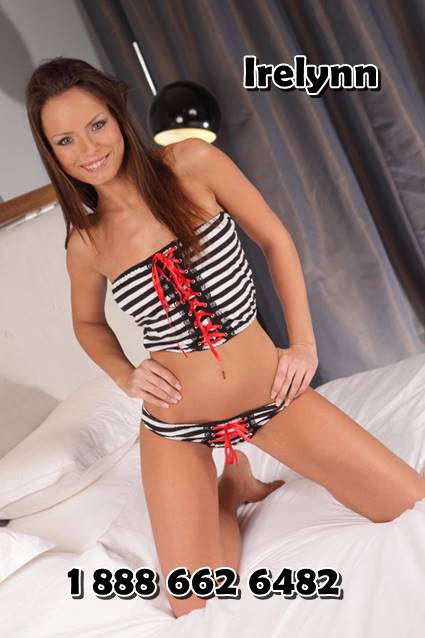 Well, bitch, I can help get you suited up for a night out on the town and we can hit all those clubs! I love, love, love going to the club, they always have the best dick there, fo sho. Let's see you twerk, bitch, let's get the party started! Strap those 6-inch slingback pumps on and let's get it, girl! You know you wanna shake that hot booty of yours for those party people! You know, it's the best form of advertisement! Surely you float someone's boat, and somebody is sure to notice you, honey! Then you know what… Bring that special someone home and let's go to pound town… That could be your town, honey cakes!
Cross dressing phone sex is so much fun, I love it! Of course, you can always just be my cross dressing bitch and address me as your Lady Irelynn, I would just be over the moon! I would be so happy… So if you are ready to play dress-up with me, give me a call at 1-888-662-6482, and do not forget to ask for Irelynn! So what are you waiting for girl, come get it!