Do not touch yourself until our JOI phone sex call starts and I give you permission to do so. I expect you to have whatever lube, toys, panties, cages, or any other play things ready and close by before you call me. Once our call starts, you are mine until it ends. And it only ends when I say so. Pre-cumming cannot be helped and I would be disappointed if you didn't make a little mess before the big explosion. But no full-on orgasm or cumming yet. Not until I give you permission.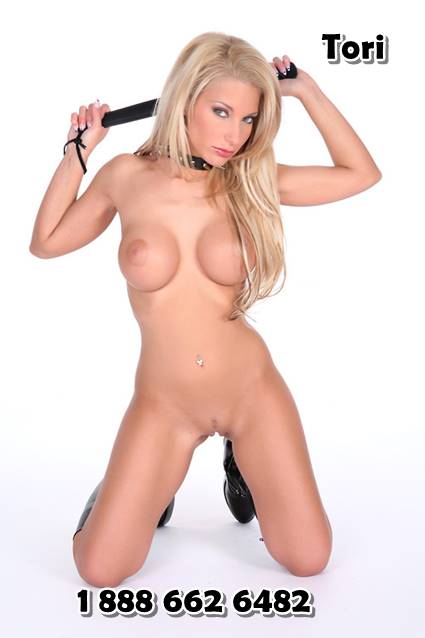 I will tell you how and when to touch yourself. If I don't think you're doing it correctly or you respond to my commands too slowly, then you will be punished. If you follow my jerk off instructions closely and do as I say, I promise you will have a very memorable experience on a JOI phone sex call with me, Goddess Tori. Be careful though, I have been told many times that I am very addicting. You might not be able to get my voice out of your head. When you least expect it, you'll find your thoughts wandering back to our times together. Daydreaming about what I do for you, what I allow you to do to yourself.
I like to get up close and personal while you follow my jerk off instructions. Imagine me straddling your lap, gazing deeply into your eyes, as you stroke your cock for me. Your knuckles brushing against my dripping wet pussy. My lips caressing your skin, lightly nibbling on your neck. My hands rubbing your body. Tickling and teasing you with my manicured fingernails. Bringing you closer and closer to the edge until you can't take it anymore. I want to hear you beg for the release your balls ache for. You know you want to call me, you dirty boy.
1-888-662-6482, tell them you want Tori for JOI phone sex
TwistedTori92@gmail.com