One of my favorite fantasies is having a wonderful, ideal relationship with a guy. What this means to me is that my ideal guy should be rich, successful, with a big truck… Because if you have a big truck, we all know what that means, right? If you have a big truck, it likely means you have a little winky pinky. Why would I prefer a rich, successful, guy with a big truck and a small penis? Well, I would not. LMAO! It is nice to think of a guy like that with a small penis. Because then I can have sex with big black cocks! Sometimes in front of him, and sometimes I could make him join! Sometimes I do it behind his back, even though he knows what I'm doing! I would like to share my cuckold fantasies with you, baby.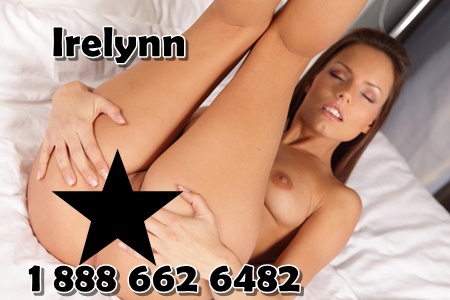 Would you like the idea of taking care of me financially while you go out and work hard to spoil me? Then while you are busy, I just go out to one of my friend's pool parties and I take a guy upstairs. I literally give him a blow job. I just start blowing hard, with spit ejecting from my mouth and glistening on his cock. Then you show up, catch me in the act, and I tell you to get the fuck out! How humiliating is it for your own female partner to tell you to go away when they are having sex with another guy with a cock bigger than you? I bet it makes you rock hard, you dirty boy!
I would love to exchange cuckold fantasies with you! All you gotta do is pick up the phone, call 1-888-662-6482, when you ask for Irelynn! You can tell me all you dirty secrets and send me an email at Brattyirelynn@aol.com or follow me on Twitter @IrelynnIs!