There's nothing better in this world than being treated like the Fabulous Diva Queen I am, which is why that lovely Queening stool of Mine is My favorite place to sit. It's only at its most comfortable, however, when there's a humble little white bitch boy's face in the center opening waiting anxiously for My big brown booty to land. I bet you'd like to be that face, right baby? If so, consider putting your money where your mouth is and try calling Queen Naomi for ass worship phone sex – you know it's exactly what your face is craving.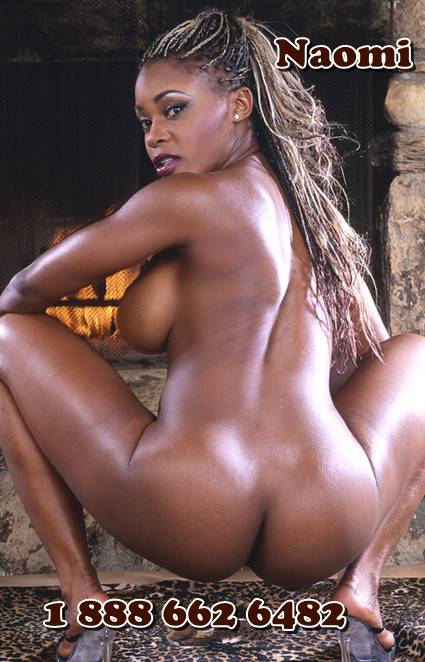 I know you want some of that hot cheek to cheek action, especially right after I work out but before I take My shower, right? I know how it is, honey. Lots of ass worship phone sex junkies (like you) say they want My delicious chocolate ass to be sweaty and stinky. I'm all prepared to give you my luscious ass to worship in its natural, primal state – I'll make sure it's downright pungent, in fact. You will want to enjoy My natural musky scent like a wine connoisseur enjoys the finest of wines. Well, bitch boy, get that pretty, little face of yours up in this fine ass of Mine and enjoy the aromatic bouquet I've got to offer while you let your tongue savor all the flavors the finest of asses has to offer! I'll give you such a good face ride that you'll be enjoying My scent long after I've left your face alone.
So what's it going to be, honey? Are you going to bite the bullet and dial 1 888 662 6482 so you can enjoy ass worship phone sex with the sexiest Ebony Queen around? I promise, if ass worship is your thing, you won't find a finer ass to worship. Go ahead, I dare you, baby!
Follow Me on Twitter too @naomi_nasty