Wanna know what I am thinking right now?
I wanna FUCK!
No not you fucking my pussy!
Me fucking your ass in a dirty strapon phone sex call.
Want you to strip completely naked and come kneel before the most amazing cock you have ever seen. Ya I know its only a plastic one but I assure you I will work it far better than even you can with your real cock. Will have your begging for me to work my delightful domina dick in your oh so tight ass.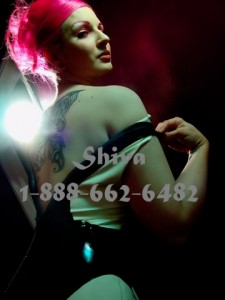 Thats assuming you have a tight ass for all I know your a dirty slut that loves to get things shoved up there. Probably do it on your own. Well today your gonna have to listen and obey every command I have. For this fetish domina will take control of your ass. Make you realize that my dick is bigger. Better and harder than yours will ever be.
Now before you even ask me what postioin you should get in there is really only one today. On your hands and knees. There will be no laying on your back so that I can watch your expression of ecxtasy when I enter your behind. Absolutely no watching of your small dick/ clit what ever you wish to call it dribble in delight. I want you to keep your head down and think how a woman like myself has taken complete control of your. Dominated you into such a submissive position you are begging to be fucked by my strapon cock.
Must say fucking you boys never gets old. Love taking control of weak men.
Now be a good slave and call your fetish domina for some strapon phone sex. Time to hear you beg!
1-888-662-6482 is the number you call to reach me. Shiva is the name you will tell the dispatcher of the Domina you wish to claim your ass.