My soft pink lips literally just left my boyfriend's mouth and I am already horny AF! So that means its time to get ready for some hot phone sex fantasies that will have my fingers reaching down between my thighs.
Exploring my soft pink pussy while we share some of our wildest sexual adventures. Oh and my pussy may still have some cream from fucking my boyfriend before he left for the next few weeks. The joys of a guy who works out of town. We have some crazy hot sex right up till we hear the horn of his ride show up.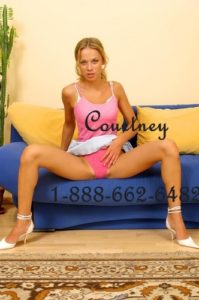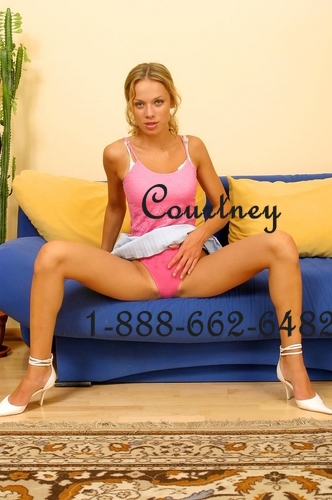 Course the down side is he is gone for the next bit and well my pussy is left aching for more attention. Sure some of you can understand that need for attention from a hard, throbbing cock, right?
You cant deny the aching and just have to have a pussy wrap around it. Or the next best thing a sexy girl telling hot phone sex fantasies to you while both of your are masturbating.
I am thinking it would be hot to share some of the wildest places we have had sex. Those OMG you didnt fuck there??? Tales of sexual exploration.
Oh how about our first times fucking. Be it that cherry popping time or just your first time in a car, on your office desk. First anonymous encounter. Well you get the idea right?
Anyways I shall be here with my vibrator full charged ready to have some pussy dripping fun with your hot phone sex fantasies. Just ask for Courtney when you call 1-888-662-6482.
PS. If you dont have any real time hot sex tales we can easily share our taboo fantasies. Those ones you havent shared with anyone. I wont tell anyone. Pinky Promise!
Courtney xox