I am Cherelle a sexy, classy and mature ebony goddess. Calling all sissy sluts and faggot whores! It's time for you to come out of the closet and I'm just the devious black whore that will get you where you want to be. Nothing arouses me more than training you be the sissy girl of your dreams. I also specialize in chastity, bondage, humiliation, tease and denial, spanking, pegging, sph, bisexuality, smoking, foot and shoe and BBC. Be a good caller and don't keep me waiting. It's time for you to take your rightful place as the big dick dump and cum whore you were born to be. Aren't you tired of hiding your true nature? Don't you want to be used for what you're good for? To be the beautiful tight cunted fuckalicious little whore you've always wanted to be? To have men with big throbbing rock hard dicks lust for your sissy slut hole and cause their cocks to twitch and drip seeing what a cock craving faggot cum slut dirty dick sucking whore you really are?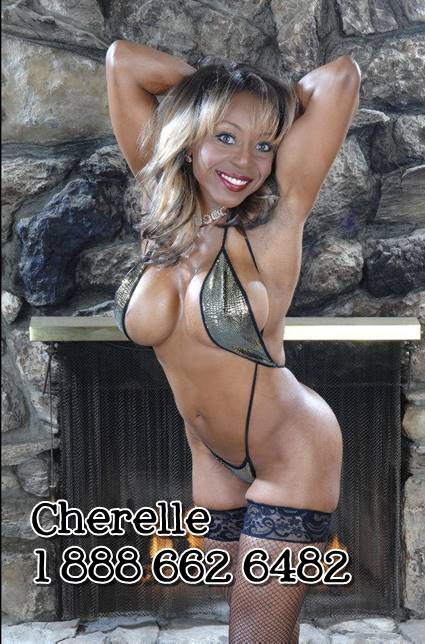 Sissy phone sex is fun, exhilarating, and life changing. We will practice day in and day out until you have thick veiny cocks shooting hot loads down your throat. We will train your faggot whore hole to spread wide as you take eager cocks wanting nothing more than to feed your hungry faggot cunt. Your bimbo slut mind will be completely stripped of any masculinity. I will train you to be the perfect sissy S.L.U.T. (sweet little unforgettable thing) living for nothing but worshiping cock and being a cock crazy little dick pig.
Ready to do your house cleaning, chores and of course go shopping or take trips to the glory hole, bars or clubs? I would love to train you to do things you've only dreamed of doing now that your all dressed up and see yourself truly for the sissy you are. We can go to parties together and have my girlfriends cum over with their boyfriends and of course my sissy slut will be in your panties all dressed up for them. I want you to start wearing your bra and panties every day, doing your make up and growing your hair out just like a real girl. You will be addicted to being a slut for cum. I will have you crawling and begging for cock. I will make you cum in your panties. I will fuck your pretty little pink sissy slut hole and fill it with hot loads of cum from lots of hot cocks and horny men. I know exactly what you want and I will always give you what you need. Won't that be fun!
Need a home-girl who knows your deepest desires to be a hot and sexy sissy whore? Do you need intensive training from a ball busting whore? Well I'm the ultimate fag hag! Sissy phone sex with me turns men into whimpering cock craving submissive fuck slaves. Time to learn how to take it like the gaping greedy pussy hole whore you are! Dirty cunt faced faggot get your mouth on that glory hole now and start sucking dick.
Call me at 1 888 662 6482 ask for Cherelle for sissy phone sex
Twitter: EbonyMilf