I don't give a damn what the fuck you think about the idea of reparations, honey, because whether you like it or not, I'm here to take that shit out on your ass! You should be serving me like the little white slave bitch you are, and you fucking know it! You read that right, bitch – when you call Naomi for racial humiliation phone sex, you had better be prepared to be on the receiving end of six generations of a racial grudge, and I intend to prey upon the guilt you feel over the actions of your pathetic ancestors. You know what they did, and now you're dying to be on your knees, worshipping this ebony queen, with your pathetic ass getting the better end of my 6' long bullwhip!
CRACK!!!!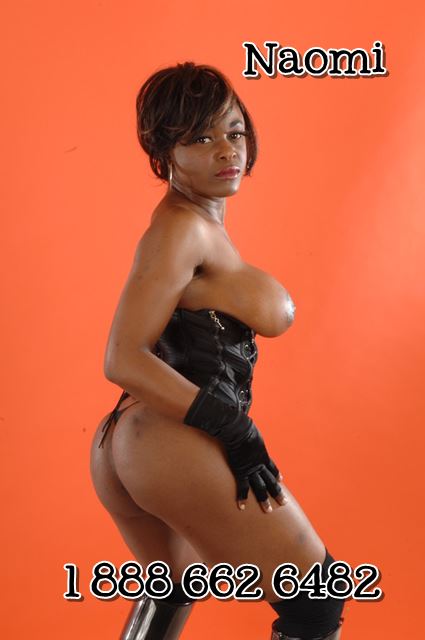 Mmmhmmm – when I'm done with your pasty vanilla pudding ass and China white back, you're gonna look like a human road map with all those whip lines I'm gonna leave all over you. You won't be able to forget the sins of your fucked up forefathers when I get done teaching you a history lesson, reversing the roles on you so you can feel what it was like to be enslaved. When you call me for racial humiliation phone sex, you can bet that at that moment I'm the Mistress of that fucking plantation, and I'm gonna make sure you know who's the superior race now.
You will feel compelled to worship at the feet of this bronze Goddess, to show me exactly how pathetic you are in your pale and privileged skin. I will put you in your place, bitch, and you will come out of our racial humiliation phone sex session feeling the burden of some of that racist weight on your shoulders lift away with each and every minute you endure of Queen Naomi's version of reparations!
Dial 1 888 662 6482 and beg for Queen Naomi for some nasty racial humiliation phone sex!
Twitter: @naomi_nasty
Google Hangouts IM & Gmail: naominastyqueen@gmail.com