Sometimes I wonder if pantyhose fetish phone sex will be a dying art, since so few women wear pantyhose in their daily lives these days. I would bet, in fact, that they nylon industry makes much more of their money in sexy thigh high stockings women wear on special occasions, especially when they want to feel sexy. We more mature women are the ones who remember when every woman wore them whenever she left the house in a skirt or dress. Some even wore them under their dress slacks, but these days women prefer bare legs. Well, despite how kinky I can be in private, when I go out in public I still present myself as a proper and refined southern Belle…pantyhose and all.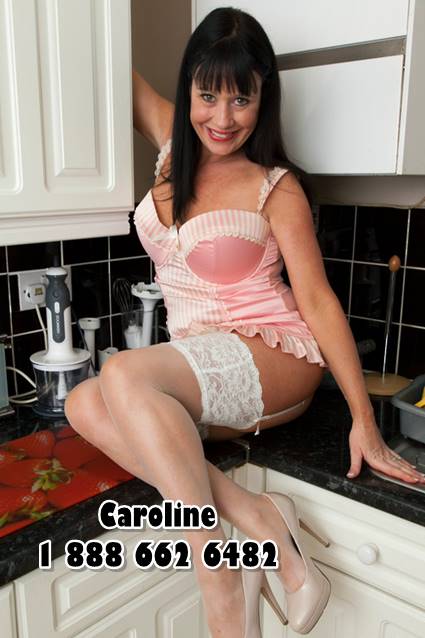 Pantyhose or stockings, either way I do love the feeling of nylon on my legs. I love the way they look too, so I wear them whenever I can. How about you? Do you like the way they look on me? Or would you rather wear them yourself? I wouldn't blame you – I would encourage you, in fact. Whatever the purpose of your pantyhose fetish phone sex call, I'm happy to be the one who helps you work it all out. I want you to get off on my pantyhose, literally and figuratively. Whether you're rubbing your cock on my pantyhosed legs, or your rubbing your cock through the pantyhose you're wearing, I'm here for it, honey, and very happy to help you.
Are you an old fashioned guy with a classic fetish like pantyhose, looking for a classy lady who knows exactly how to wear them? If that sounds like you, then you need to call 1 888 662 6482 and ask for Caroline. I'll be happy to slip something slinky and sexy up my legs just for you!